It has been another busy week for us, and with Spring coming up, things should continue to stay this way. The Homer Fire Station continues to be a major focus of ours. The building is now "dried in", so we have been pushing to get our fixtures installed. The permanent service was hooked up this week, so we have been working on powering up some of our new circuits, as well as moving some of the existing circuits to the new panels. Things should continue to progress pretty quickly here now,  so you will likely see a lot of changes week to week.
Janssen Financial in the Dunes has also been moving right along. Most of the finish work has been completed, aside from a few small items on our end. Lighting is in place, most of the devices have been installed, and furniture is going in. It won't be much longer before we are completely finished up. This has really been a nice little project for us, and our guys have done a great job with it. Over the next few weeks, we will also begin to really move on the commercial office space remodel we have going in downtown Sioux City. Rough-in will be in full swing, as we work to get all of our boxes and conduit in so the drywall can start going up. This multi-level remodel will provided some much needed office space right in the heart of downtown and we are excited to be a part of it.
On top of the commercial side of things, we have had an abundance of residential calls and both commercial and industrial maintenance work. Now that the Holidays are well behind us, it seems that people are ready to move forward with some of the projects they may have put off for a few months. We are fortunate to have such a well-rounded crew, which allows us to service a variety of customers.
One last thing we would like to mention, on February 24, 2017, the Mary J. Treglia Community House will be presenting "Wine On A Dime" at the Country Celebrations Event Center in Sioux City. Trinity Electric is proud to be one of the sponsors for this event and we would like to encourage all who are interested in attending to visit http://marytreglia.org/fundraising/ for more information.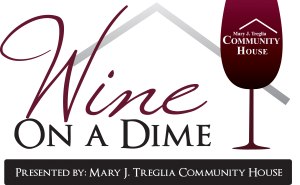 The following two tabs change content below.


Latest posts by Dustin Behrens (see all)