Well, after we spent a week enjoying Spring-like temperatures in the middle of February, Mother Nature has decided to remind us that winter is not over yet. This wonderful blizzard has pretty much shut down all activity for us today, as a number of our crew members are snowed in and many businesses have decided not to open for the day. Other than this being a major change from the 70 degree weather we saw just a few days ago, I doubt there will be many people complaining about the three day weekend this storm has provided.
Over the last week, we have been focusing heavily on the Homer Fire Station, the Northern Valley Strip Mall, and the office remodel in downtown Sioux City. All three of these projects have been moving along rather quickly and we are excited to show you some of the progress.
Interior block walls have been going up at the Homer Fire Station and the two buildings are finally becoming one. We had a number of device boxes to install as the block was being laid, so we had to really stay on top of things down there this week. A majority of the light fixture are in operation already and we have a lot of our piping in place for the heaters, exhaust fans, and other equipment. Now that the building has been dried-in for a few weeks, it has really become a busy place. Multiple trades are in there working, so coordination is key and so far, things have really been going well.
The Northern Valley Strip Mall still has a few open spaces; however, one of those open spaces will begin to operate as PQH/Cricket Wireless in just a few short days. A rather quick project, we began work on the space a few weeks ago, and they have plans to move in the first of next week. Our team installed all new LED lighting throughout the space and installed all of the electrical devices and data lines to meet the customer's needs.
We have also been diligently working on the remodel of some commercial office space in downtown Sioux City, at the Insurance Exchange Building. This is a multi-story remodel in a great location. Rough-in is nearing completion, as walls are up and a majority of the conduit and boxes are in place. Drywall will start to go up before too long, which means we will need to follow behind shortly thereafter with the installation of our devices and fixtures. With the intent being to continue the same process on the floors below, this project should keep our guys busy for some time.
Finally, I want to remind everyone, tonight, February 24, 2017, the Mary J. Treglia Community House will be presenting "Wine On A Dime" at the Country Celebrations Event Center in Sioux City. Trinity Electric is proud to be one of the sponsors for this event and we would like to encourage all who are interested in attending to visit http://marytreglia.org/fundraising/ for more information. For those already planning to attend, we thank you for your support and we hope the weather does not put a damper on your evening.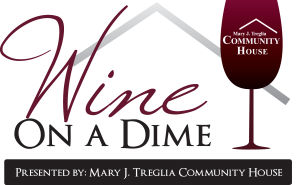 The following two tabs change content below.


Latest posts by Dustin Behrens (see all)