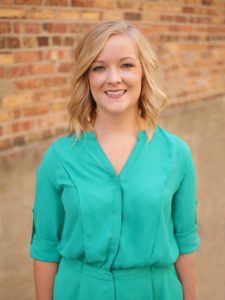 Amanda (Mandy) Wiebe is the Office Manager with Trinity Electrical Services. In this role, Mandy manages all aspects of the office, including Accounts Payable/Receivable, and Payroll/HR.
Mandy graduated with Honors from the University of South Dakota with a Bachelor's Degree in Business Management.
Originally from Madison, SD, Mandy moved to Sioux City two years ago and began her journey with Trinity Electrical Services shortly after.
In her spare time, Mandy enjoys spending time with her husband, Derrick, and extended family, traveling and running.