Today, President/Owner of Trinity Electric, Gregg Lamoreux, was able to share his knowledge of electricity with the 3rd grade students at Sacred Heart School in Sioux City, IA.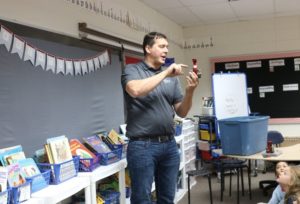 The students were very excited to learn about how electricity was discovered, how it's conducted, and the different ways to generate electricity.
The highlight of the day for the kids was when Gregg conducted an experiment with them in which they held hands and acted as conductors for electricity, working together to complete a circuit.  The kids thought they could feel the electricity going through their bodies!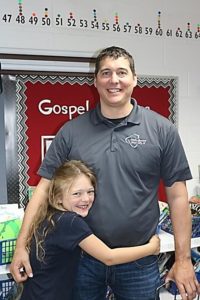 One special 3rd grader was exceptionally excited to hear Gregg's presentation…His daughter Ruby!
Thank you Sacred Heart 3rd graders for being such excellent listeners and letting Gregg have a little fun today!
The following two tabs change content below.


Latest posts by Dustin Behrens (see all)