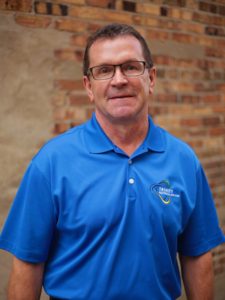 Hubert "Huey" Hoesing is General Manager with Trinity Electrical Services.  In this role, Huey coordinates the daily operations of the company.  He enjoys meeting with new and existing customers and customizing services to meet their needs.
Huey has

28 years' experience working in the tri state area as a licensed electrician.

 

Of those 28 years, 10 years were spent as a project manager, in which he was involved in marketing, sales, estimating and delivering customer satisfaction.

In Huey's spare time he enjoys

spending time with family, hunting, riding his ATV and being involved in community charitable groups.